ABOUT ME…By Margaret Noel-Whitten
_____________________________________________________________________________________________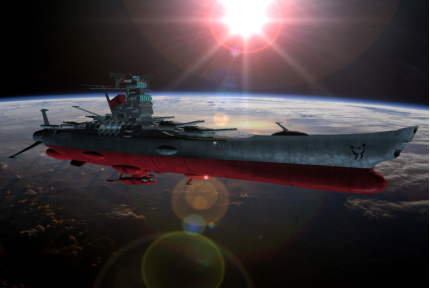 My name is Margaret Noel-Whitten and I was born on "The Rock", better known as Newfoundland and Labrador, Canada's most easterly province and current iceberg capital of the world. I have lived in St. John's, the province's capital city, all of my life. My true passion, aside from my family, my friends and Star Blazers of course, is working with kids with special needs. I am a graduate of Memorial University with a degree in Primary Education but even when I was completing my teaching internship, I knew a classroom setting was not for me. I found myself gravitating toward the kids who had trouble and needed that extra attention that it was not always possible to get from the teacher. I am not teaching (had to rethink my career choice); I am actually a resource analyst. When my niece was diagnosed (14 years ago) as being visually impaired I began working with her through the summer intervention program with the cnib (Canadian National Institute for the Blind) and have been a volunteer ever since. I attend their family camp every summer; honestly it is the highlight of my year. The kids, many of whom have multiple disabilities, and the families I have been blessed to get to know amaze and inspire me in ways that I cannot even put into words. It gives a true perspective on what is really important in life.
When Freddo asked me to write something about myself that he could put up on the site to go with my stories I had originally sent him something very different. I had gone on at great length about Star Blazers and why I have loved it for so long but then I thought if you are on this site and you are reading this, I don't need to explain because you already understand.
As for how I came to be involved with "Visions Virtual Fanzine" while I was recovering from knee surgery, and the limited mobility was making me crazy, I thought what the hell and Googled "Star Blazers." To my absolute delight I discovered this site. I couldn't believe there was a whole group of amazingly talented writers, who loved the show as much I did, giving life and new adventures to the characters that meant so much to me. I felt like I had been given the best gift ever. I love the alternate universe/time line and new characters Freddo has created. I was reading his wonderful story "A Plunge into Deep Water" when I got the idea for a scene/story that fell slap in the middle of his story. I love to write but poetry is really my forte; this was a huge step outside my comfort zone. (Writing something that falls into another writer's story, not the least bit presumptuous or scary) So now you know the inspiration for my leap into the Star Blazers Fan Fiction Universe. . . Hope you enjoy the result.
____________________________________________________________________
LINKS To Margaret's Tales are given below:
I'LL STAND BY YOU Part ONE can be read HERE
I'LL STAND BY YOU Part TWO can be read HERE
A SPECIAL POEM FOR HALLOWEEN THE EARTH DEFENCE GHOST, a poem which can be read HERE
A CHRISTMAS WISH (Which can be read HERE)
IMPRINT Part ONE (A Tale of suspense and interesting events)
Part One Can be read HERE
IMPRINT Part TWO Can be read HERE
IMPRINT Part THREE Can be read HERE
NEW! I'LL SING YOU HOME (an original tale of Margaret's about Derek and Nova's relationship)  Part One  Part Two
MORE TO COME SOON!