Letters from Iscandar
1987 – 2001
<![if !vml]>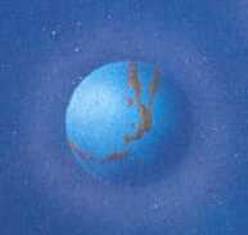 <![endif]>
Written by: E.Hawkins
<![if !vml]>

<![endif]>
The "Letters from Iscandar" stories are short stories that fill some blanks to the original 'Space Battleship Yamato' story; they also include parallel stories from familiar episodes, adding a little more depth and completeness. The stories were to be drawn in 'like' style to the Yamato universe and presented as a published comic novel … At the time, I had contacts with 'Tower books' and several publishing companies. It was hoped to get the books in circulation by 1990.
The artistic aspect of the stories never matured, but I wasn't disappointed because I had already written them in novel format and was hopeful that I could present a paperback book of the stories. At the time, there were many "Robotech" novels that made me feel that such a venture could be viable.
As with many dreams, life got in the way. So the stories were set aside and some may have been lost … Though, I've been promising Freddo some of my work for years and after finding a few of them on a backup disc, I have of late, been searching for these stories to present to you.
I will call my section a work in progress, as I locate the many elements of the book.
I hope you enjoy them, as much as I enjoyed writing them.
-Edward….. July 2008
Letters From Iscandar….The Tales….(click the links below to read the stories…)
1. "Primal Space" (A story of the Gamilas Viewpoint of the War…)
Part One  (Prologue)
(more to come soon)
2. Letters From Iscandar (Mamoru Kodai's Story) "Titan"
3. "Against An Empire"
(more to come soon)