Onward With Love…
Chapter Seven: Of Hindleman and Devina…
By Yuki Wildstar
With much appreciation to Fred Kopetz , he encouraged me to go for it. With his collaboration in this story about Derek and Nova it has turned out to be better than I thought it would. His vision with detailing and added script has made this so much more fun than expected.  You and Gail ROCK! Thanks for everything and I am so blessed to have a partner in writing.
Yuki
---
I. EDF Space Battleship Endeavor
Outer Space Near Planet Baynet
April 30, 2205
Nova looked at the Princess and was amazed at her likeness to Queen Starsha. "Hello, Princess Devina, I'm Lieutenant Commander Nova Forrester. I'm here to make sure you have everything you need."  It's like looking into the past. She is Starsha all over again, Nova thought.
"Lieutenant Howard… why don't you go and I'll sit with her, there are two guards outside now, and I'm sure she will be safe," Nova told Howard.
"Yes, Ma'am…" Howard saluted and left.
"Thank you, Lieutenant! But all I ask is that your Captain let me off on some planet and leave." Devina pouted "I neither want to be here, or with the Bolar Federation. I just want to be left alone."
"I understand you're not happy with the circumstances but there is a war going on out there and Captain Wildstar wants to make sure that you are safe," Nova said as she held her hand.
"I'm sorry but I'd rather be let go…I hate this war. I have told my father often about how I feel. To enslave people is inhuman and treat them like animals is something I hate to see. Please…just see if the Captain can just leave me on some planet." Devina said.
Nova sat next to Devina and try to ease her fears. "Well I'll see what I can do, but let me assure you that Captain Wildstar does not mean you any harm, he just has your safety in mind."
Devina started to feel a little at ease with Nova. It was a gift…something Nova was able to do with people to  help let their guard down. "Would you like something to drink and eat? I'm sure you are hungry. I can have the chow hall send something up."
"Lieutenant….the Captain said that he knew my cousin Starsha. Did you know her too?" Devina was intrigued about her true roots.
"Yes I did, she was a wonderful person. I still remember her."
Devina wanted to know more "What was she like, how did she look like?"
"Come over here…" At that, Nova grabbed her by the hand and put her in front of a mirror. "Do you see yourself?"
"Yes?"
"That's what she looked like; you're the spitting image of her. That's why the Captain thought you were her and he called you Starsha." Nova smiled at her. "She was married to the Captain's brother. She died giving her life in the name of peace many years ago."
"Yes…the Captain said his brother was married to her, and they had a daughter named Sasha. Tell me about my home planet, was it nice?"
"Devina…it was beautiful, until it was knocked out of its orbit and drifted into space. There was a battle between the Black Nebula and the Gamilons that destroyed the Gamilons planet which caused Iscandar to fall out of orbit. It was a race to save Starsha and Alex off the doom planet. The Black Nebula gave chase also in hopes of gaining control of the minerals on Iscandar. A battle broke out with Earth, Gamilon and them, Desslok rammed his carrier flagship into their Gorba flagship and told Captain Wildstar to shoot our wave motion gun at them through his flagship in order to stop them from harming both Starsha and Alex. Just when we were ready, your cousin Starsha agree to leave the planet. She sent Alex and Sasha, who was only a few months old, to us on the Argo and well she…" Nova started to get tears in her eyes as she thought back "She stayed behind and destroyed her own planet so there would be no war with the Black Nebula."
"The Argo? I have heard that name many times before. Not in a good way, there was always frustration with the name Argo. It seems every time I saw my father I heard him talk about the Argo."
"She was a great ship! Unfortunately, she is gone, for a few years ago, the original Captain sacrificed her and himself for peace."
"There's a lot of sacrifice going on around here," Devina said. Nova laughed at her honesty as she said, "Why do you Earthlings give your lives for others? The Bolar people only know how to take, they never seem to sacrifice for one another." Devina said with sadness in her voice. "All they do is take, take, take from others."
"People from Earth want to live in happiness and peace and to achieve that we must fight to keep that peace, even if it means death to us," Nova said with pride. "That is one reason your cousin Starsha lives on with us. She gave the ultimate sacrifice, her life and her planet for the name of peace. She is always remembered with honor on Earth for that. We have a Memorial Stone in her name next to those of many of our fallen heroes. Desslok has also a grand room in her honor and in memory of the love that he had for her."
"Desslok has been gaining control over the Bolar Federation for years. Because of him the Federation had to join forces with what's left of the Comet Empire. If I remember correctly the Argo was a big factor for the fall of the Bolar Federation.  If it wasn't for the Argo and its crew Bolar would probably have most of their territory. My father wanted revenge on the Captain of the Argo, he swore that once this war was over with Gamilon that he would seek out the Argo and its crew, and destroy them both."
"Captain Wildstar was the captain of the Argo at that time, and I was also on the Star Force with him. I only hope you will see us differently than your father." Nova said in hopes that Devina would see that she was not like them.
"Thank you Lieutenant. Can I ask you another question?"
"Why sure, ask me anything!" Nova smiled.
"Can you tell me about Desslok, you mention that he has a grand room in memory of my cousin? Was he in love with her?" Devina was curious about him.
"Yes he was, unfortunately for him he found his feelings too late. She had already married Alex and had Sasha, but respected her and the love that her and Alex's had for each other." Nova explained.
"Did not Earth have a war with the Gamilons, how did Earth become friends with him? Did he not try to destroy Earth and its people?"
"Yes he did, but when we came to war with the Comet Empire towards the end he came to realize that everyone has love in their heart and that will live on with or without a planet. He has been a respected friend to us ever since."
"Thank you,Lieutenant. You have been very kind to me and everyone aboard the Endeavor" Devina was amazed that Earthlings were so nice. Not once did they try to question her on the Bolar Federation or the base.
"Please call me Nova, in a way we are related." Nova smiled at the Princess.
"I'm sorry, how are we related?" Devina was caught off guard with the remark.
Nova smiled at her and said "Your cousin was married to my brother-in-law, Captain Derek Wildstar is my husband, which makes you family to us now. I do not like to mistreat or dishonor my family."
Devina stood there in disbelief, could this be? That the Captain of the Argo which her father hated so much, was indeed a relative by marriage?
"Devina,I have to get back to the bridge," Nova said. "There are two Marines outside to make sure that you are taking care of. You are not a prisoner so if you would like to roam around please feel free to do that;  one of the Marines will escort you anywhere for you safety." Nova turned to Devina and gave her a hug "It was a pleasure to have met you."
"Thank you Nova, I think I'll just lay down and take a nap. It's been a trying day for me."
"Very well, if you need anything just ask" Nova turn and left the Princess to sleep.
"Are you sure of this, Wildstar?" Desslok questioned on the Endeavor's screen later on.
"Desslok, I could not be more sure, she is of Iscandarian descent; I myself mistook her for Starsha," Wildstar said, trying to understand it all. "Princess Devina, according to Nova, is a relative of Queen Starsha! Her cousin, to be precise."
"Do you think she knows anything about the Bolar Base?" Sandor questioned. "She can be of importance to us as to the Bolar Federation."
"I do not want her to be questioned about the base, she's scared to death as it is! If we try to question her, she'll hate us and try to warn them."
"I agree with you Wildstar, it will only make her hate us and think of us as one of the Bolars or Cometines," Desslok said "Once this part of the plan is over bring her here. She will be safe here on my planet, for I will guard her with my life."
"I don't want to impose our guess on you, Desslok," Wildstar said.
"Nonsense it is not an imposition," Desslok interrupted, "I think she'll be more safer here then on the ship. Also I am quite intrigued with Starsha's cousin. I would like to meet her."
"Very well then, Desslok, I feel she will be well protected there also, until then." Wildstar said before signing out.
Nova enter the bridge and walked over to Wildstar. "Sir, she is starting to be more at ease, she asked about her cousin and believe it or not Desslok. She is resting right now, I have two Marines standing guard to escort her about the ship if she needs to stretch her legs."
"Thank you, Lieutenant Commander! Desslok is also quite intrigued with our guess. Once this is done we will escort her to Gamilon and he will watch over her."
II. Planet Baynet
Bolar Federation Base
Unknown Time
"What do you mean she is gone! Mencri, I left her there in your care. She was supposed to be safe and now you are telling me that you lost my only child? What is wrong with you? Do I have a band of merry village idiots for officers? FIND HER AND I DON'T CARE WHAT ROCK YOU HAVE TO TURN OVER TO DO IT!" Hindleman yelled through the video screen.
"Yes, sir…I will have everyone search the planet in hopes of locating her. I will assist in the search myself" Mencri said in a low voice trembling with fear. Hindleman did not get to where he was for not following through with threats. "I have everyone turning the base upside down now, we will find her."
"See to it that you do, or don't bother calling again!" Hindleman roared at him.
Mencri turned around and yelled at everyone. "Search everywhere, she is to be found tonight. Leave nothing unturned." I knew she would be trouble the minute he sent her here. I am a combat officer not a babysitter.
III. Outer Space
The Vicinity of Planet Baynet
EDF Space Battleship Endeavor
May 1, 2205
<![if !vml]>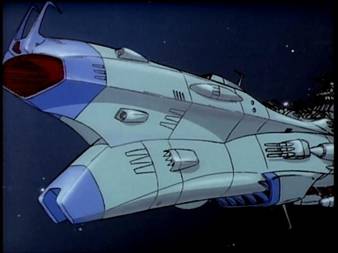 <![endif]>Pratt called out to Wildstar a few hours later… "Sir, I'm getting a call from Sergeant Booker on channel 19."
"Put him thru Lieutenant , Sergeant Booker what's the status on the base?"
"Sir we are about 7 clicks from the base. I have the coordinates for the base sending them now.  Sir it looks like that they are looking for something in and around the grounds. They have no clue as to us being here, should I continue with the operation? I can get my man ready with the detonators in 5 minutes without them detecting us. It looks like what they are looking for is more important than keeping an eye on the base." Booker spoke into the radio.
"Booker go ahead with the operation, and get those detonators going. I think I know what they're looking for and it's not on the planet anymore. You'll have 45 minutes to set it up and get the hell out of there. Good luck Marines, we'll be waiting for you."
"Yes sir, will call back on Channel 19 when all detonators are set up. Booker out."
"Guess all is going to plan Wildstar, do you think that they are looking for Devina?" Sandor asked.
Wildstar nodded "There's no other explanation, I'm sure that they are turning over the base looking for her. They have no clue as to what is going to happen.  I couldn't have asked for a better distraction." Wildstar turned and called into the communication radio, "Delvechio, Pesci, report to your Black Tigers! Be prepared to go down and escort our Marines home. Miamato, Ortiz let's get into position, once we are there ,Pratt you will call the Epsilon and tell them that the package has been delivered and be prepared to fire on the planet. Ortiz, when we get the call, you fire our missiles and pulse laser guns."
Pratt and the others said "Yes sir."
"Lieutenant Commander Forrester, let me know when we are in range of the Bolar base on Baynet!"
"Yes Captain, will do" Nova replied.
"Sir we have confirmation from the Epsilon that they are ready when you are." Pratt called out. Wildstar nodded, "Just a few more minutes and we attack, everybody get ready!"
Twenty minutes went by before they heard from Sergeant Booker around 0200. "Sir I have Booker on channel 19," Pratt turned to Wildstar.
"Put him thru Pratt, Booker how is the package? Has it been delivered to the customers?" Wildstar asked.
"Sir this is Booker, the packages have been delivered, and we are on our way back to destination pickup point."
Wildstar called into the radio "Sending you your escort…Wildstar out, Pesci. Delvechio time to go get our guys."
Pratt turned to Wildstar and called out, "Sir, I have Lieutenant Lugin on line! Should I put him on the video panel?"
"Yes Pratt, put him on," Wildstar replied.
"Captain Wildstar, what is the status on our men?" Lugin asked.
"We just got word that they are ready for pickup and I'm sending them their escort now." Wildstar responded.
"Good, then we will be attacking in 2 minutes." Lugin said.
"Roger Lieutenant Lugin, in less than 2 minutes" Wildstar said to Lugin.
The minutes went by before they heard from Pesci and Delvechio. "This is Lieutenant Delvechio, we are now in midway to the Endeavor, sir…all is clear for the attack."
"Thank you Tone! Mister Pratt, send a message to the Epsilon and let them know that we can begin the attack." Wildstar called out.
"Yes sir" Pratt turned around and sent the message to Lieutenant Lugin.
The Epsilon was the first to strike. She sent laser fire peppered with missiles down to the unsuspecting base.  Mencri fell to the floor from the impact of the missiles, "What was that" He yelled out.
"Sir we are under attack, there's another wave of missiles coming in. Sir, there is a ship 10,000 kilometers over us." The radar tech screamed out. "Sir, there are two more ships on our radar now!"
"Call out the alert to all stations, we are under attack!" Mencri called out. "Return fire, send out our fighters, NOW! If it wasn't for that little pain in the ass we would have detected this. Barca, put me thru to General Hindleman!"
"Yes, sir!" Barca called out.  At that point a wave of bombs went off around the base. It was the bombs that Booker and his crew place there. More missiles were hitting the base along with many shock cannon and laser bolts. Mencri was at a loss as to what to do next, as he looked out a viewport and saw several Bolar planes blown up by three heavy pink energy bolts from space. Then, several bombs went off,destroying structures and men with screams. His anger grew even more so because they were so busy looking for the General's daughter that they didn't even realize that the enemy was there placing bombs around the base.
"Sir, I have the General on the screen!" Barca screamed out over the noise of the impact of the bombs.
"What is it Mencri, have you found my daughter yet?!?" Hindleman asked him with annoyance.
"Sir, we are under combined Gamilon and Terran attack, we have no time to waste now in looking for your daughter, for because of you and her we never saw the enemy coming. We are trying to hold our……….."
Mencri's connection broke off, because a direct set of hits from the Endeavor and the Epsilon destroyed his Communications Circuits and the Main Bridge.
Whatever Bolar fighters were left in the area tried to flee. Delvechio and Pesci followed suit at top speed in order to catch them before they ran to another base in the galaxy to warn them of the union with Gamilons and Earth.  With great precision, the Black Tigers attacked each Cometine and Bolar fighter craft. Pesci gave chase to one Bolar fighter going deeper into the galaxy "Come on, stand still….you little shit, I can't shoot you down if you're all over the place!" Pesci didn't see the Cometine space boat pilot behind him.
"Now, you die, you cursed Earther! To the memory of Zordar!" snapped the Scorpion boat pilot as he attacked. He fired his weapon and hit Pesci's fighter. "What the hell was that?" When he turned around he saw that the Cometine pilot was on top of him. Before the Cometine pilot could shoot at Pesci, something hit him directly and his fighter exploded.
At that moment a Black Tiger fighter flew thru the blast. He wasn't quite sure who it was at first and then he heard her on his helmet. "Pesci, are you trying to make me a widow so soon?"
"Howard my love, I guess that won't be happening today. Not with you watching over me."
"Do you think that I would allow you to die?  That's not going to happen, not today Pesci!" Howard said with laughter.
<![if !vml]>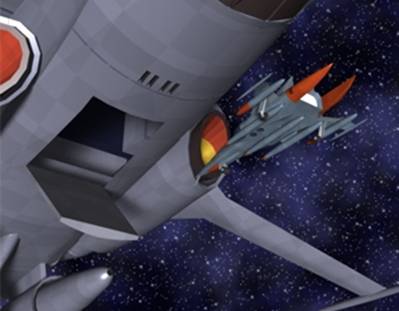 <![endif]>Pesci and Howard continue to give chase to the Bolar fighter "Howard, would you like to do the honors?"
Denise smiled through the cockpit window "Thank you it would be a pleasure!" Howard aimed at the Bolar ship and fired. "Direct hit my love. See I knew that you would be a great pilot. Now let's get back to the ship and celebrate, my sweet."
Howard agreed with him, "that's a great idea, let's go"
"This is Lieutenant Pesci to the Endeavor, mission completed, all bogies have been swatted and the main base completely destroyed. Booker did a great job sir, returning back to the ship."
"Good job Pesci, bring everyone back in." Pesci heard Wildstar say thru the helmet.
"Okay guys let's bring it home, great job everyone. Lieutenant Kinkel, thanks for your help, you Gamilon pilots really can fly those fighters."
"And the same to you Lieutenant Pesci, it is a pleasure flying with you" Kinkel said as he flew back to the Epsilon.
Planet Paxton
Gamilon Headquarters
Back on the Bolar planet, General Hindleman was stunned to learn what happen to the Base on planet Baynet. He could not believe that they were being attacked by the Gamilons. He became even more worried that his only daughter was on that planet. He put his daughter in the hands of Mencri and this is what happened to her. Now he has no clue to what has happen to her. "Pevin, get in here NOW!"
"Yes sir" Pevin a freakishly large man with one eye, to which he lost in a battle several years ago, with thinning hair and huge lips. 
"Get Commander Navax here right away, and find out what has happen on planet Baynet. I want answers right away." Hindleman was worried about his daughter and what has happen on Baynet. If this got back to Prime Minster Bemlazy he would be through, it was his fault that he ordered Mencri to search for Devina and because of that the base in Baynet was attacked and destroyed.
IV. Outer Space
Near Planet Baynet
EDF Space Battleship Endeavor
May 1, 2205: 0345 Hours
Pesci, Delvechio and the rest of the Black Tigers landed on the flight deck with great spirits. They defeated the Bolar and Cometines with the help of the Gamilon fighters.
"Pesci" Howard stood next to him "I could just choke you, don't ever do that to me again."
"I'm sorry my love, but I am so glad that you were there watching over me." Pesci grab her by the waist and gave her a little peck on the cheek.
"Attention on deck" Delvechio yelled out. Wildstar walked into the flight deck "Excellent job guys and ladies, things couldn't have worked out any better. You guys deserve at least one day of R&R. We will be heading back to Gamilon in two hours so once we get there you are all on R&R, so get your station secure."
"Lieutenant Pesci, Lieutenant Howard I want to congratulate you both on a job well done. You two work very well as a team. Not that you and Delvechio weren't a great team, but you and your wife did a hell of job." Wildstar shook both their hands and left to the bridge.
"Pesci" Delvechio tapped him on the shoulder. "Good job out there, I never got a chance to tell the both of you congratulations you two make a great couple and team. Will this be the end of a long friendship, now that you are married and all?"
"Tony" Denise put her arm around him "You will always be part of our family, and I will never come between you and him as a team, but I would like to tag along if you don't mind."
"That would be great, you know after Jessica left with that other officer I was a little jealous of you two. Hugging and kissing, laughing with each other, but I know that someday I too will have someone in my life. Denise you make my long time friend here very happy so keep up the good work. One more thing I never got a chance to kiss the bride, considering that I was a little drunk on your wedding day, so may I?" Delvechio asked for Pesci's consent.
Pesci nodded, saying, "Of course you may!"
Delvechio took Howard by the waist and gave her a big kiss. "Wow, Tone if I knew you were such a great kisser I'd married you instead."
"Now hold on there" Pesci moving in between the two "she is legally mine, so back off Tone."
"Sorry Pesci, you're a lucky man, I'll see you two later there's a cute nurse that caught my eye and I think I'm coming down with something that maybe she can cure." 
"Is that so, Tone" Howard laughed at the thought of him trying to act sick for a date, "Well I think you'd better hurry, you really don't look good."
"See you later," Pesci called out to him as Delvechio walked off the flight deck.
"So Mrs. Pesci what do you say we go secure your quarters or should we do mine first?" Denise laughed at him as they walked to secure her quarters.
Later That Day….
"Pratt, please get Lieutenant Lugin on the line. Sandor, looks like this went without a hitch, we got lucky, considering that we had what they were looking for all this time," Wildstar said.
"Do you think that they relayed the message about their missing package back to their headquarters?" Sandor asked with concern.
Wildstar thought about that same question. "Well…we are going to have to assume that they know she is missing. So we'd better get prepared for any retaliation if they find out where she is. In the mean time let's just keep her comfortable and get ready to head back to Gamilon."
"Aye sir" Sandor said "we should get to Gamilon in three days, if we warp tomorrow, then it should take us two days.  I can take control of the bridge if you need some time to catch up on things or rest"
"Thanks Sandor, where did Nova go to?" Wildstar wanted to catch up with her and talk. He has been so busy that they haven't had a chance to talk about anything but the mission.
"I think she's at the medical ward patching up some of the Marines." Sandor knew all too well how they could be. "You know how they can be, they want all the attention if they get a little cut."
Wildstar laughed at the thought, back when the Comet Empire attacked Earth for the first time, the Argo picked up Sgt. Knox and his crew off of planet Brumus and they acted the same way. They were a handful back then, even though Sgt. Booker was more reserved, Derek knew that his men could still be a handful. "I have some reports I have to go over and I have to check in with Homer and Singleton. If you need anything just page me."
Sandor nodded "Captain leaving the bridge" Sandor called out.
A Few Minutes Later….
Wildstar walked into his quarters and saw Nova at his desk working. "I thought you were at the medical ward."
"Yeah, I was but those Marines can be like big babies, crying over the smallest cut. If I stayed there any longer, I'd have to break out the diapers! I just wanted to finish these reports and I'll be out of your way in a minute."
 Wildstar laughed at the thought of Nova trying to put diapers on grown men. "That's okay. I have to make some calls, but I can wait on that. How have you been Nova? We barely had a chance to talk. How's Devina, is she comfortable?"
"She's doing fine, she's not in agreement with what happened on Baynet, but she's coming around. What's next Derek, hand her over to Desslok?" Nova asked.
"She'll be better off there, then on ship. At least there she'll be more protected from whoever she's running away from.  I know Desslok is true to his word when he says he'll protect her."
"When are we expected to arrive on Gamilon, Derek?"
"We should be there in three days but we'll warp tomorrow and make it there in two instead. Nova are you done? I'm sorry, but I really want to make these calls to Homer and Singleton."
"Uh yeah, I can finish this up later. I'll just head back to the ward and see what is going on there with the Marines." She kissed him on the lips and left, leaving him with the memory of a sweet taste. He guessed she had been drinking tomato juice, because that is what her taste reminded him of. Tomato juice.
Okay, first things first, derek sighed to himself…putting thoughts of romance far from his mind. "Pratt, are those lines ready?" Wildstar said into the communications phone.
"Yes sir, line 3 is open for you to use." Sandor fixed the communication lines for the ship, but he never got a chance to fix the private lines. So Wildstar and the crew had to go back to the old way of communicating with Earth.
"Thank you, Mister Pratt!" Wildstar switched on the communications line and called up Homer. "Homer, how's it going over in Tenco?"
"Wildstar, all is well over here we just finished with the next phase of the plan. We have the Bolar Federation and the Cometines running for the hills. I don't even think they know that it's both Earth and Gamilon that are making them run." Homer laughed at the thought of them running.
"Let's hope that they don't figure out who we have teamed up with and keep them off balance and out of their element! That's the upper hand that we have over them," Wildstar told Homer. "We manage to flush them out of Baynet and you are not going to believe this one. We have as our guest Starsha's cousin. Her name is Devina and she was raised by a General Hindleman of the Bolar Federation. We are on our way to Gamilon to catch up on our next step and to drop off our guest"
"Starsha's cousin? Are you sure, Wildstar, I mean could be a spy. A sneaky Bolar spy! How can you be sure that she is who she says she is?"
"Homer, she is the spitting image of Starsha. I don't think she is, she is so like Starsha and more. Are you almost done?"
"We should be finishing up here real soon and we'll meet up with you at Gamilon in a day or two. Talk to you as soon as we wrap up here. But be careful. If she does anything funny, have Nova tie her up with a jump rope from the gym!"
"Okay Homer, you neurotic!" Derek laughed. "I have to call Admiral Singleton and inform him on what's going on, good luck and keep me informed." Wildstar said and then called Singleton.
"Singleton here, Captain Wildstar how did the first phase of the mission go?"
"Sir I am glad to say that our mission was a complete success. I just finished speaking to Captain Glitchman and he too is having great success at planet Tenco."
"That is good to hear, The EDF is swaying more and more in our direction. They are preparing three more Andromeda Class ships to be ready in about three months, to be sent out to aid in the union with Gamilon." Singleton was glad that EDF was finally moving on this new threat. It took weeks to get them to even send out the fleet that Wildstar needed in the union with the Gamilons. "Great job, Captain Wildstar…I hope that we continue to have success in getting rid of our new threat. Good luck Captain, Singleton out."
Wildstar sat at his desk and looked out at the stars, relieved that this part of the battle was over.  He picked up the communication phone and called down to the medical ward.
"Hello? This is Lieutenant Commander Forrester," Nova said as she picked the phone up.
"Hello Lieutenant, how about dinner tonight?"
"Excuse me, who is this?" Nova knew who it was but she couldn't resist joking with him.
"I know it hasn't been that long since we talked last. Did you forget my voice that quickly?  So how about it, dinner about 2000 hrs and I figure that we could invite Devina so we all can get better acquainted."
"That sounds great Captain, I will be there and I'll bring Devina with me. Oh and Captain?"
"Yes, Lieutenant Commander?"
"I love you very much," Nova whispered into the phone.
"I love you too, babe, see you in an hour" Wildstar was glad that he could spend time with her and Devina. He wanted to get to know Starsha's cousin a little more before taking her to Desslok for protection.
Nova entered Devina's quarters. "How are you doing, Your Highness? Is everyone treating you well?" Nova asked.
"Yes Lieutenant Commmander Forrester. Everyone has been very kind. Is the battle over?"
"Yes it is," Nova replied she knew that Devina was not happy about the battle that took place, she made her voice heard. "I'm sorry that it has upset you, if there was another way I can assure you that Captain Wildstar would have gone that way."
"Lieutenant, I am sure that there could have been another way, a more peaceful way." Devina said to Nova feeling beaten about what happened. "If you say you are so different from the Bolars, why must you take lives as they do?"
Nova smiled at her to try to ease her feelings "Your Highness, please understand that Captain Wildstar does not want war with either the Bolar Federation nor the Comet Empire. We have fought them in the past and would rather not get into another war with them, but they have threatened our Galaxy and if we do not make a stand with them now, we will have to in the future. They are not the sort of men who will listen to us if we just nicely ask them to go away. Do you see that?"
Devina did not like what Nova said, but her logic was correct. She knew that the Bolar Federation would have invaded Earth's colonies to control what they could in order to gain leverage with the Gamilons. That much she knew about the Bolars, they would stop at nothing to gain control with Gamilon. She overheard her father many times talking to the other officers about going after Earth and the EDF. He said many times that Gamilon was a protector of Earths' outer territorial space, and taking control of that planet would be a great leverage with the Gamilon leader. 
Nova smiled at her and walked towards the door "The Captain has requested our presences for dinner tonight, so you can ask him any question you like at dinner. I'll wait for you outside and we'll walk up together to his quarters." 
A few minutes later, Nova and Devina walk up to the Captain's stateroom and knocked on the door. "Permission to enter, sir?" Nova said to Wildstar.
"Enter," Wildstar called out. "Hello Devina I hope that the crew has been making you feel comfortable. I know how difficult it is to be away from home and the people you love.  Please come in and have a seat, I had Cookie make something special for you tonight." Wildstar walked over to Devina and helped push her chair in, then walked over to Nova and did the same.
Nova notice that there were four settings on the table, "Captain, is someone else joining us?"
"Yes, Commander Sandor will also be joining us. He is just finishing up on the bridge and will be here shortly. Would like something to drink, Princess Devina?" Wildstar got up and poured her some wine. Usually Nova would have done this job but he wanted her to take it easy tonight. After dinner he wanted to spend some quality time with her, and catch up on things.
A few minutes later Sandor walked in, "Hello everyone, sorry I'm late, there was some last minute things that needed to be taken care of."
"That's quite alright, Sandor, we were just sitting down. Your Highness this is my Deputy Captain Lieutenant Commander Steven Sandor. He is pretty much my right arm around here."
"How do you do Your Highness? It is a pleasure to meet you," Sandor stood next to her and shook her hand. "Wildstar, you're actually right she looks just like Starsha; there is mistaking the resemblance to her."
"Hello Commander, it seems that everyone thinks of me as Starsha," Devina said while Nova munched on a muffin. "I only wish that I had met her.   I'm sure my mother has talked about her mother, but it's been such a long time that I cannot remember. Captain Wildstar, I know of the destruction of the base on Planet Baynet. Tell me where do you go from here, are you planning another attack on one of my Father's Bases? While Nova has told me you need to attack them, I would hope that you resort to violence as little as possible. I am sorry, but I detest seeing men die. Even Bolars!"
"Princess Devina I understand your concerns, but with the Bolar Federation making their way deeper into our Galaxy, near our space, we cannot just sit back and let them try to take control of it!"
"Captain, am I a prisoner here on this ship or am I free to leave? Now that you have destroyed the base on Baynet there is no immediate threat to you or Earth. Is there?" Devina was anxious as to what they intended to do with her.
"Princess Devina you're not our prisoner, you're free to go at any time. But with this ongoing war I would not feel at all right just leaving you on some isolated planet and falling into danger. We are returning to Gamilon for further talks about our strategies, and there, we will leave you in the hands of Emperor Desslok. He is very anxious to meet you." Wildstar explained his intention to where they were headed.
"Captain, you're taking me to Gamilon? NO! Please don't! You know there is a great war between them and us and if my Father ever found out that it was you that took me there, he will overthrow every planet all the way to Earth to have his revenge on you, and then he will conquer your Earth itself! He will convice the Presidium that you are  too much of a threat to be allowed to live, and he will kill most of you, and those he allows to survive, he will personally torture and enslave! And is Desslok any better? Does he not torture people for information and throw them aside like broken toys?" Devina had heard of Emperor Desslok and what she had heard was not good.
Nova interrupted "Princess Devina, I too was once afraid of Emperor Desslok, but he has changed. You will soon find him quite charming. He is not the monster that others have made him out to be."
"You can't leave me there with him, I can't stay there! He's the one that has created so much stress between my father and the Bolar Federation." Devina started to get nervous.
"Devine," Wildstar walked over to her and place his hand on her shoulder, "if you feel that strongly about staying on Gamilon then you are welcome to stay here with Nova and myself."
"Thank you Captain, I would like that very much" Devina said, starting to feel more at ease.
"It's been a long day and I am sure most of us are very tired. Sandor would you please escort the Princess back to her stateroom?" Wildstar asked.
"Aye, aye sir, Your Highness please come this way" Sandor held out his hand so that Devina would take it.
Sandor and Devina left and started walking back to her stateroom. "Commander, " she said to Sandor as she walked along, "it scares me that we are going to the Gamilon planet. If they find out who my father is they may want to hold me as a prisoner. And then, they would torture me for information!"
"Your highness, Captain Wildstar would never allow that." Sandor tried to explain to her about Desslok. "You have nothing to fear about that, and who knows…you may find Desslok somewhat of a charmer.  Nova's right. He is no longer the monster others have set him out to be." They arrived at her stateroom, "Well we're here, and if there anything that you need just ask one of these Marines standing here like statues for it." Sandor winked at her, and she smiled and gave a little giggle. "Thank you, Commander it was a nice evening! Your Captain and the crew have made my stay aboard very nice. Goodnight!" She shook his hand and closed the door.
Nova looked at Derek with concern , Wildstar sat at his desk looking out into the stars. "Derek, what are you thinking about? You look a thousand lightyears away."
"You could always read my mind, Nova there's no hiding anything from you."
She walked over to him and sat on his lap. "Captain, what's bothering you?" Nova asked with concern.
"I'm okay Nova just thinking about Alex and Starsha.  It's almost 3 year since Alex died, and 4 years since Starsha died. I sometimes wish that they were here with us. I miss then both at times. I even miss Sasha even though I didn't know her that well. The last few months of her life were the only memories I have of her."
"Oh Derek, I know it's hard on you, and if it's any consolation I miss them too. After all I worked with your brother for a while at the EDF headquarters."  Nova ruffled his hair.
"Oh Nova, don't do that I'm not a child," Wildstar always hated it when she messed up his hair, which was something his brother did when Derek was a young boy.
Nova laughed at him, "Come here, you!" She leaned closer to him and kissed him. "Captain Wildstar, things will work out. They always do."
Derek smiled and giggled at her, she always knew what to say to him to make him smile. "I love you very much, Nova. I'm glad that you're here with me. We haven't had much time to talk and I try to make time for you…."
"Derek you don't have to apologies, I know that this mission is important and whatever time we have is good enough for me." She wanted him not to feel guilty for doing his job. After all she knew he was the Captain of the Endeavor and he had a crew to see over. "You look tired my love, why don't you get some sleep? I think that Sandor can run the ship without you for a few hours."
"Okay, will you be joining me, Mrs. Wildstar?" Derek grinned at her.
"Maybe later, I still have some reports I have to finish up. I'll crawl in with you when I'm finished. Now get some sleep, you won't be able to run a ship without sleep. I love you" she gave him a kiss and then winked at him on the way out as he lay down and was fast asleep.
<![if !vml]>

<![endif]>
Nova worked on in the medical ward for two more hours before she finished up her work. She yawned and began to make her way back up to the stateroom she shared with Derek.  "Nova, you look like hell, haven't you gotten any sleep?" Nova turned around to see Denise standing behind her.
"Oh Denise I didn't see you there" Nova looking at her with tired eyes.
"I figured that much, you look like someone that hasn't slept in days. How long have you been up?"
"I can't remember, I was on my way up to the room to grab some sleep. How are things with you and Pesci?" Nova tried to make light of the fact that she was just exhausted.
"Come on I'll guide you to your room." Howard grabbed her arm and walked her back to the stateroom that she shares with Wildstar.
Nova just said with tired eyes "Thanks a bunch, Howard. I don't know why I'm so tired I guess it's just catching up with me."
Nova walked into the stateroom where she and Derek slept. When there, she stripped off her nurses uniform and threw it over a chair that was in a corner.  She looked over to the bunk were Derek was sleeping and smiled. She took out an old green T-shirt that was Derek's and slipped it on. She then gave a look over to her sleeping husband and smiled again at him. She laid down next to him and pull the blanket over her. At the same time she threw her leg over his. Before she could even cuddle closer to him she was fast asleep.
TO BE CONTINUED…