Derek Wildstar Junior
By Yuki Wildstar
Part One
6th of December 2230
EDF Military Academy
Derek Wildstar Junior walked the halls of the academy tall and confident. Now in his 2nd year of the academy he began to get his stride. His grades picked up and he was granted permission to fly in the simulation room. Though it wasn't exactly what he wanted it was a least a step closer to his goal, summer with his father and brother flying in Miramar. At least he made it this far without getting into something his parents would never approve of. Not to mention his twin Mark. It wasn't easy his first semester at the academy. He had a reality check as to who he was. He soon realized that he wasn't skating on his last name. His teachers never let him live down the fact that his brother was a top student and he should always be a step ahead. He soon faced the fact that he had to work harder to beat his over achiever brother. How he hated his older brother for setting the bar so high. It didn't help that his father and mother also went to the academy and both graduated with honors. DAMN! I'm late. He thought as he rushed to his next class after hearing the late bell go off.  He raced into the room as his instructed looked up and said, "YOU'RE LATE WILDSTAR!"
"Sorry sir, Commander Vanderpump was going over some of my reports and you know how he can talk." He said slyly.
"Hmm, I see. Yes he can go on forever. Find get to your seat and get to work. We will be going over the new Cosmo Hound weapons. Open your books to page 67." Captain Pesci said.
"Okay what gives Deej?" Mark Wildstar lean over and said through the side of his mouth.
"Nothing, I was with Commander Vanderpump. You know he won't shut up. I thought I would die standing there at attention with boredom. I swear if I have to take his class next year I'm just going to shoot myself in the foot."
"WILDSTAR!" Pesci screamed.
"SIR!" He jumped to his feet and saluted.
"IF it's not too much I would like to teach at this point. Or is there something that is more important for the class to know?"
"NO sir, sorry sir."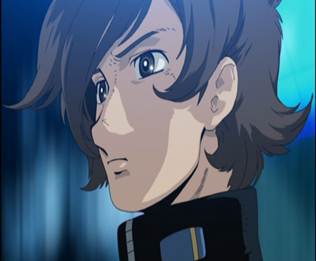 "See me after class." He snapped.
"Yes sir," he said then sat back in his seat. "Do you see what you did." He lean over to his brother and rolled his eyes at him. Mark Wildstar shrugged and turned to face forward. DAMN again! DJ thought. He tried to stay focused but quickly drifted his thoughts to when he goes to the states to Miramar. The bell soon rang and everyone jumped out of their seat and ran for the door. DJ stood in front of Pesci desk and stood at attention waiting for him to speak.
Pesci looked up and said. "What's going on with you? You are just getting better and now this little set back."
"I'm sorry sir, Mark just distracted me for a second. I won't let it happen again."
"You're damn skippy it won't happen again. Because if it does your simulation spot will find its way to someone else." He got up from his seat and walked around to him. "Listen Deej, I know it's hard. Both your parents went here and Alex was the student everyone envied. But you have to do better. Get your head out your ass and hit those books. I know you can do it. Being a Wildstar is not going to get you special treatment here. IF anything it's a curse. Your brother knew that and that is why he came here under a different name. He wanted to do it on his own. So get it together, do I make myself clear?"
"Yes sir." He whined.
"Good, now I have a favor to ask."
"Sir?"
"There is a new student coming into the program. It's pretty late in the semester and he will only be here for short time. I need someone to show him around and keep him from some of these spoiled Politician's kids from bugging him. He's a nice kid and he can be swayed easily. Can I count on you?" Pesci asked.
"Yes sir!" he snapped to attention.
"Good, now he will be arriving tomorrow at 0800 hours. I expect you to meet him at the dean's office first thing." He said and patted him on the back. "I'm glad I can count on you to help me out. Now hurry to next class. Oh yeah, it's the end of the day. Get going. I'm sure that your brother is waiting. And tell him I will speak to him tomorrow for interrupting my class also." He grinned and waved him out.
DJ ran to the front of the building and saw Mark standing waiting for him.
"What happened?"
"Thanks a lot Mark, you got me in trouble."
"Sorry bro I didn't mean for that to happen. So what did he say?"
"He gave me the speech about how I have to live up to my name, blah, blah, blah. Anyway he said he wants to see you tomorrow. So you're not off the hook either. Good luck." He grinned.
"Stop playing Deej, he didn't say that."
"Suit yourself. But if you leave tomorrow without seeing him don't say I didn't warn you." He said and started walking to the bus.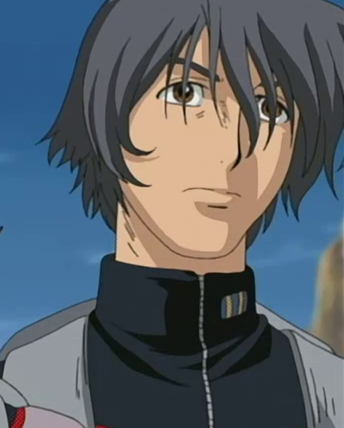 "Seriously?" Mark yelled as his brother ran to the bus stop. They hopped on the bus and it drove towards their home. "Are you going to the dance that's coming up? Grace said she would go with me."
"Why do you insist on going to those affairs with someone? Don't you know there are going to be the girls from the academy up the block? And they have some hot looking ones there. Some look like models."
"Really Deej, you need to look at some girl's inner beauty. You remember what mom says, beauty fades brains are forever."
"Well while they have beauty its best to take advantage of it before they start to speak and demand things. That's when you cut them lose. Come on its our stop." He told his brother. They hurried off the bus and ran down the long whining road to their house. "Any way Mark, are you getting any action with these chicks?"
"That's none of your business. Do I ask you that when you go out with someone are you getting action?"
"No, but I wish you would. You know for someone that is a few minutes older than me you sure take forever to pop that cherry of yours."
"First of all its none of your business. And you don't know anything about my cherry, so back off."
"See that proves it, if you lost your virginity to someone I would have known or heard through the grape vine that you did. And as far as I heard no girl out there has let you even get to second base with them. So that much I know, remember I am your twin I feel everything you feel and I know for a fact it ain't happened." DJ said then walked into the house.
"You know sometimes you can be a real butthead." Mark said after him.
"I may be a butthead but I know you're still a virgin." He said and raced into the kitchen to see his mother.
"Hey guys, how was school?" she smiled at her two sons.
"I passed my test and Mark here is still a virgin." He said pointing to his brother over his shoulder.
"DJ! That's not nice, so what if he is still a virgin. Some girls like that he is saving himself for someone special. Something you should think about before you go running around using that thing." She said making him blush. "Now go wash up for dinner. Your father will be home soon. And no more talk about that. Do I make myself clear? You have a baby sister that soaks things up. And if she repeats anything that you said in front of your father you better believe you will be grounded until you're 100."
"Yes ma'am." He said.
Dinner was full of conversation. DJ asked his father about when they will go to Miramar. "Deej, when I see your next set of grades then I will make that decision. Not a minute more. Okay?" making Mark laugh at his answer.
"Yes sir." He whined. "By the way Mark is still a virgin," and stuck his tongue out at his brother.
Derek snapped his head up and stared at his youngest son fuming as his sister laughed at his comment. Miku Wildstar was growing up to be a beautiful girl, her flowing dark hair and rich dark brown eyes made boys turn their heads. At the age of 10 she would giggle at the boys thinking of them silly the way they looked at her. Her brothers would give the boys dirty looks sending them running with fear. "Derek!" his father slammed his hand on the table making them all jump. "Your sister is sitting right there. Is it so much to ask to watch what you say in front of her?"
"Sorry dad."
"Derek, leave the boy alone." Nova tried not to laugh. "Anyway Miku already knows about sex."
Derek Wildstar Senior face turned beet red from anger, "How the hell does she know that?" he asked in anger. "It better not be from that school. Because if it is she going somewhere else. Like a Catholic all-girl school, where the nuns rule with an iron hand."
"Oh for god sakes Derek, don't be so over dramatic! She didn't learn from school. I told her about it. She started asking questions and it was time to tell her."
"Excuse me! You told her about that without conversing with me? Nova I don't appreciate you telling her anything without at least speaking with me first."
"Oh Derek, enough already. It's not fair that we tell the boys about it when they were asking and not do the same for her. Stop being a chauvinist pig."
"She's my daughter I rather her not know anything until…"
"Until when? When she is 30, 40?" she cut him off quickly.
"Well I was kind of thinking like 60, or after I'm dead." He said shrinking into the chair.
"If you keep acting like that you'll be dead before you know it." She said as her eyes danced with laughter. "Miku don't mind daddy he's just silly."
"I know that, mom."
"Anyway, how was school?" he asked his sons.
"Well DJ was in trouble today with Uncle Tony for being late." Mark Wildstar said in revenge to what he announced than winked at him.
DJ turned to his brother and wanted to choke him for bring it up. "It was Commander Vanderpump's fault. He kept me after class. I swear he just doesn't know how to shut up. Anyway Uncle Tony wasn't mad at that he knew how he can be. It was Mark's fault. He distracted me and Uncle Tony thought it was my fault, which reminds me, he wants to speak with Mark tomorrow." He said at his brother and then gave him a wink back making Mark fume over again.
"I see, well it's still your fault, Deej. You should have ignored your brother. If you stayed focused he would have been the one to get in trouble instead of you. Next time get to class on time and keep focused." His father told him.
"How is it my fault! If Old VanderMouth would just get to the point I would have never been late. I ask a yes or no question and he always has to analyze everything. I swear he loves to hear himself talk."
Derek Wildstar laughed at him. He could relate to teachers he had in the past that where like that and gave him a pat on the back. "Okay, okay, it's not your fault. But next time think before you ask OLD Vanderpump anything. Ask yourself is it worth the question? Okay son."
"So you have a dance coming soon. Do you boys have dates?" Nova asked changing the subject.
"I have a date." Mark said with pride. "Grace Bonelli, she is the daughter of Captain Robert Bonelli from the 5th squadron."
"He's a good officer. I've met him twice while I was overseeing the dock back then." Their father said.
"She mentioned it to me a few times." Mark noted. "Anyway Deej is going solo AGAIN."
Wildstar smiled at his son and said. "Well DJ is not one to settle down just yet. It's good to play the field before he starts thinking of settling down one day. You're both young you shouldn't commit to one girl."
"Hmm, if I'm not mistake you were in a serious relationship with someone before you and I met." Nova said over her food making Derek look at her and cringed.
"You were serious with someone other than mom?" DJ asked.
"It was a long time ago way before your mother and I met. It wasn't the best time in my life. That's why I want to make sure you and Mark live a little before you go getting serious with someone." He looked over to his wife and said. "Thanks a lot, babe."
"Don't mention it." She smirked at him. "Well Mark I hope that she is a nice girl. Have fun at the dance. DJ, well what is there to say. Just don't bring any of those floozies here to meet me."
"That's for sure," his father agreed.
"Hey Dad, Uncle Tony wants me to shadow this kid Fico that is coming in from another school. Anything you can tell me?"
"Fico, no, no one that I know about, might be another politician's kid."
"Guess I have to get up early then to meet him. He's coming in at 0800 tomorrow, which sucks because class doesn't start till 0900."
"I'll give you ride in the morning before I head over to work." His father said.
"Um, are you driving the Maserati?"
"Haha, so that's it. Okay, I'll let you drive there but you better not speed or you'll pull over and I drive." Wildstar laughed.
7th of December, 2230
0800
EDF Academy
Derek Wildstar Junior sat in the Deans office waiting to be called in. Agnes called him over the counter and said. "You can go in now son. Captain Pesci and Captain Eager are waiting for you."
DJ Stood up and took in a big breath. He knocked on the door and waited to be call in. "Sir's Cadet Commander Derek Wildstar present as asked." He stood straight and waited for them to return his salute.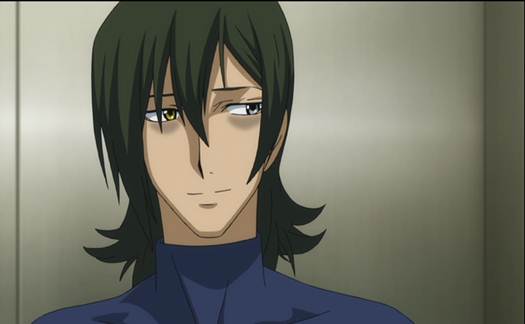 "At ease cadet have a seat." Eager said. "This is Fico Kopetz, Kopetz this will be your shadow for the time you're here. This is one of our best cadet's here, Cadet Commander Derek Wildstar. You will be in all his classes and he will be here to answer any of your questions. Cadet Commander Wildstar I will expect you to keep Mr. Kopetz out of trouble for the time he is here." DJ heard him say, great now I have to babysit this guy, he thought. Fico was a skinny kid with long dark hair, much longer than what EDF would allow. His piercing colored dead eyes were like ice as he looked at DJ, making him feel uncomfortable. Looking closer at them he noticed that one eye was different from the other making him seem mysterious. He had a mischievous smile that warned DJ he could be trouble, which would get him into trouble. Something he wasn't in the mood for. "Okay, get ready for class, you're dismissed cadets." They both saluted their superior officers and left the room.
"Do you think that he will be able to control him?" Pesci asked Eager.
"I hope so; this will be a big test for him. If he can control our dear guest here he will be able to contain a ship and its crew. I wish him well." Eager laughed.
They walked towards their first class and DJ turned to him and said. "So what's your story?"
"Not sure what you're asking."
"Listen up Kopetz, don't try bullshitting a bullshitter. I've pretty much figured something has been up the minute I walked into the room. You had to have pissed someone off in ordered to get transferred here mid school year. I know this because I came close to that myself many times. If it wasn't for my father I would be in Siberia now in the freezing cold with snow up to my frozen snot bubbles. Now what's your story?"
"Obviously you don't know the name. Think Wildstar my father happens to be one of the most famous ambassadors for the Omega 13 colony."
"I see, Leon Kopetz. My father happens to know him and the CEO and head man of Omega 13. You don't impress me one bit. You're just another spoiled brat trying to make it on his father's name. So forgive me if I don't give a flying shit who the hell you are. Right now I happen to be in the good graces of the Dean and teachers. Something that I work hard for after all the crap I got myself into. And you and no one else are going to screw that up, do you get me."
"I gotcha Wildstar."
"So what was the straw that broke the camel's back?"
"Hmm, let's say sleeping with one of the leader's daughters wasn't the best of ideas."
"Well considering that Emperor Desslok is a close friend of the family, I know that Aurora is happily married and expecting. And Saku happens to be a boy and doesn't swing for the same team. Who was the leader?" DJ asked with intrigue.
"A gentleman never reveals things like that." Fico said looking away.
"Yeah right and pigs fly. Who was it?" DJ pushed the issue.
"Um, do you happen to know the leader of Shangla?"
"No way! His daughter Nena?"
"The one and only. My father had to pull a lot of strings to get me off of Omega 13 and back to Earth. He asked Mr. Sakomoto to help settle the issue with him. I guess it was best to just marry the girl."
"Are you saying she's pregnant?"
"No but at one point we thought she was and that's when we had to tell her parents, hence the after math of what happened and me getting escorted off the planet very quickly. One thing I did learn was not to mess with high ranking officers and leader's daughters. I am very through with that."
"Come on there has to be more than that. I know I had a few run in with some girl's dads but that's not the only thing that you got kick back here for."
"Well there were a few things I got into also, nothing much to talk about. You know, taking unauthorized flights. Starting fights, etc, etc, etc. I guess it was the last straw when my affair with her came out."
"I see, well you're here to start a new life. I know Captain Eager he will have you sent out of here packing to Siberia without hesitation and Captain Pesci will be more than happy to do the same. So stay low and keep your mouth shut. Speak only when spoken too, it's the best way to survive here." He joked.
"So tell me Wildstar how are the ladies here?"
"They're not bad but the cream de la cream are in the school a half mile from here.  As luck has it we are having a dance next week and their coming in for meet and mingle. You should go."
"Will you be going with anyone and do they have a friend." He grinned.
"Nah, I'm going solo. I always do. But my twin Mark is going with Grace Bonelli. I don't understand why he always needs to have someone on his arm for these affairs. The fun is going solo." DJ shook his head in disappointment of his brother. "Come on let's get going before we're late on your first day."
Lunch with Fico was more interesting he told DJ of his time in the States before his father was appointed to Omega 13. Washington sounded like a place he never wanted to be at. Too many politicians trying to make a name for themselves without the time served. At least his father and many others did something politicians never wanted to do, which was fight in battle and win a war. He now understood why his father hated them the most. Thou Fico seem fun DJ knew he was very shy with the girls. His confidence retreated back once a girl talked with him. Penny Stockholm made her way over to where they sat and gave DJ a hug. "Hello there Deej,"
"Penny you know I hate when you call me that." He said with vile. The only ones to call him that were his family anyone else were off limits.
"Oppsie, I mean DJ. So who is your friend?" she giggled.
DJ rolled his eyes and introduced them. "Penny this is Fico Kopetz, he just transferred here from Omega 13. Fico this is Penny Stockholm. She's in one of our classes. But I can't seem to know which one because it's been so long since I've seen her in it."
"Oh DJ, you can really make a joke. I'm in your aeronautics class." She giggled once again.
"Whatever, we should go before the bell rings." DJ said.
"But we just got here!" Fico said grabbing his lunch and chasing after him. "Hey Wildstar what gives. Will you slow down plus she seems nice and easy."
"That's how they all are in the beginning. Then they start demanding things. Trust me stay away from some of these girls. They only want one thing, to get their claws into you and show you around like some pet to their friends and parents. Been there done that."
"Okay Wildstar who screwed you over?" Fico asked.
"No one, I just saw enough with my older brother to know who wants something and who are you're true friends. See those girls over there who she is sitting with." He point to a group of girls that now where loud and laughing at some other girls, "Their nothing but trouble. Trust me, if you think that Nena was trouble that's just a skate in the park compare to them. All they're bread for is marrying into a poor rich sap."
"I see. Thanks, I sure don't need to get into trouble on my first day."
10th of December, 2230
DJ Wildstar liked his new shadow. Fico was funny and in a nerdy way goofy. His looks got him lots of attention as new bait for the girls. He always seemed to make sure that he asked DJ before approaching a girl. DJ always laughed at him telling him, "why would I care, Already been there." DJ was tired of the girls from the academy. He was making his way to the sister school up the street. Mark Wildstar was just as handsome as his brothers and father, but a lot shier then DJ. He never thought of himself as a handsome guy. He just felt average to all and preferred to keep to his studies. He didn't care for the academy but for his father sake he went and did his best. He was one of the top students and could fly a simulation as well as his brother DJ. But his passion was more into his grandfather company. He dreaded the day he would have to tell his father that he was not going in the direction he wanted him to go. His mother swore that she would be there to cushion the blow to his father's ego when the time came.
"DEEJ! Will you just leave it alone!" Mark snapped at his brother. "I'm not doing that to her."
"Why the hell not. She is running around the whole place putting you up for show like some pet. I've told you so many times that these girls are only going to use us for who dad is. They don't really care about you."
"Deej, just let me deal with it. I am older then you remember that. I am not a total fool when it comes to girls. Even if you think I am, I'm not. So can you drop the subject!"
"Fine, but I don't think it would be a good idea to bring her to meet mom. You know how she gets with girls. She is worse than dad will be when Miku brings boys around."
"Who says I'm going to bring her to meet mom?  Really Deej, I'm not that stupid. She and I are just going to the dance. We're not getting married." It was a conversation that they had every time he met someone or dated. He wanted his brother to be like him just homing in on the loose women. If their mother knew what he was doing she would give him a good talking to. "It's our stop let's get out of here."
Racing into the house they both headed to the kitchen. Nova and Derek stood on the porch drinking a glass of wine enjoying the crisp cold air. It was a break from the freezing cold that was hitting Great Island. They talked about how it took a few seasons after the radiation for Earth to finally come to a nice Christmas weather. "It's going to be a nice one this year. So what is it that you want for Christmas this year?" she asked her husband.
"I have all I want right here in my arms." He told her wrapping his arms around her waist. "There's nothing else I want, you've giving me four beautiful kids, a third chance at us and I am the luckiest man on this planet and universe." He said holding her close to him.
"Do you remember the first time we were able to come out of those underground cities? The grass was just starting to grow and we couldn't wait until the clouds roll in to get the oceans back. Remember the first snow fall?"
"Do I ever, we ran out of your apartment and drop to the ground and made snow angels. We knew then the Earth would be alright." He smiled as he thought about those days.
"I remember when they finally announced that the waters were 80 percent full. I just couldn't wait to get into the water. I thought it would take forever but with the Cosmo DNA machine it helped speed up things. It felt so good to feel the rain come down on my face the first time." She said as she looked out to a picturesque ocean in front of them. "At that time I thought I would never see the day."
"And look at us now. Married, kids and looking out at this beautiful scenery." He kissed the back of her head and turned her to him. "I wouldn't change this for the world, you know that don't you?"
"OH GWAD, don't you two ever stop?" DJ Said out loud as he announced himself.
"Would you rather us at each other's throat and on the brink of divorce?" His father said back.
"No, but do you two have to keep touching each other all the time? Really it can be disgusting."
"Well if we didn't YOU wouldn't be here." His father snapped back him. "Anyway don't knock it until you try it. When you love someone it's important to show them that you love them."
"Not going to happen. Anyway I'm gonna stay single for a long time. Flying is my thing not going goggle over some chick." Wildstar senior couldn't help but laugh at his son. Once the right girl came along he too would know the feeling of caring and loving someone other than himself.
Nova laughed and said, "Okay you two, enough. My god you two are so alike, it's unreal. How was school DJ?"
"Same ole same ole …. Just another day at the academy."
"Pesh tells me you're doing well with your shadow. That's good to know. Keep it up and you might get that dream of flying at Miramar this summer." His father said giving him a wink that made him smile. It was all he ever wanted. To fly with his brother and father at Miramar, he wanted to show them what he can do. Derek Wildstar Junior was a great pilot and he knew it. After he help in fighting with the Black Tigers at Gardiana for his father's life he wanted to show them all what he could do. So many years he was held back from flying and now he was older but just as confident as he was when he was 11 which scared his parents and his teachers. Pesci made sure that his father was aware of his son's talent. Wildstar made sure that he wasn't about to let him behind a fighter until HE felt that he was ready. He didn't need his son making a mistake that would get him killed or someone else. The last thing he need was to inform his wife that something happened to their son. "You keeping him in line show's that you have the ability to control you men. That's a good thing. I'll give Alex a call and let him know that his little brother might be coming with us to Miramar after all." Alexander Wildstar was now commissioned in the EDF as an Ensign and stationed on Great Island. He was under the command of one of his uncle Captain Homer Glitchman. His first time in space as an officer he worked hard to show them that he could command a ship. They promoted him to Chief Combat Officer which was following in his father footsteps making DJ cringe with envy.
DJ gave his father a half smile and said. "Thanks Dad." He gave his mother a look and smile to see her happy. At one time over a year ago she was distant and always seemed to stay in her room. When they did see her she seem depressed and he could tell she was crying. The tension that his parents gave off could be cut with a knife. It was then that he stayed in trouble. He father was busy with his sister and his mother was absent all the time, it was prefect for a preteen to get into trouble. Alex tried his best to control him but he soon left him to get Annie settle in the states. Only his twin would tell him to stay out of trouble. He finally settled down once she warned him that he would never fly ever if she could help it. His time at the academy was a rough start and he slowly turned his life around. His last stunt almost got him kicked out of the academy. If it wasn't for his father he would have been long gone. He pulled a lot of favors to keep him in. When they got home he was shocked that his father didn't say a word to him, no yelling, no telling him what a mess he made, nothing. He just stared at him for a minute and then left the room. DJ didn't hear a word from him for days. Dinner was the worst; his father would talk to his brothers and sister but never to him. A week later he sat down with his mother and asked her why didn't his father ground him and she sat him down and said, "He's very disappointed in you DJ. What is the sense of grounding you if you just keep getting into trouble? Do you know what favors he had to pull to keep you in the academy? These are favors that he would need to use for war or worst yet Uncle Desslok. He used them on you, DJ. If you want to be in your father's good graces then you have to show him that you are willing to change. That you want to be the officer he knows you can be. If you ever want to fly with your father and Alex and command the Argo then you will set yourself straight." Her words to him sat on him for days after. He would see his father come home and glance at him with disapproving eyes and it hit him like a ton of bricks. Since then he worked harder than any other cadet. Months later his father called him into his office and sat him down. "Captain Pesci called me at the office today." DJ heart began to beat faster his mind thought what did he do. Did he forget to hand in his work, was he rude to any of the teachers. He sat in front of his father sweating. "Relax Deej, he only call to tell me that you got the highest grade in the class, and not only that. He told me that you aced his exam and figure it would be a good idea to let you fly in the simulation flight. I'm proud of you son. You manage to turn over a new leaf."
"Dad I'm really sorry." DJ said as tears formed in his eyes.
Wildstar stood up and walked over to his son and took hold of him. "I'm just glad that you are doing your best. You, your brothers and your sister are my legacy and I love you all. I would die for you and them." He hugged his son and then pulled him away. "If you keep up the good work you just might find yourself out doing Alex."
"You think Dad."
"Yeah, I know that you're an excellent pilot. But you have to hold back on that attitude it can get you killed."
"Yes sir." He smiled thinking back then. Now his mother seemed to always smile when she saw their father coming home and his father's face didn't show stress other than his work. He remembered asking Alex about that time and his brother just shrugged and told him to leave it alone. It was best not to bring it up. He still thinks back to those days and wondered what happened.
To be continued . . . . .
Read on to see what happens with Derek Wildstar Junior.