welcome to...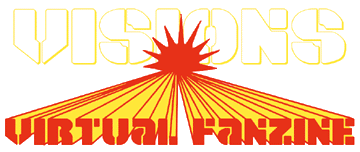 Logo by Edward Hawkins
A YAMATO/SB AND ANIME FAN FICTION SITE ADMINISTERED BY FREDERICK P. KOPETZ
VISIONS:THE VIRTUAL WEBZINE is an unauthorized, unofficial, not-intended-for-profit website created by fans for fans under the auspices of the legal FAIR USE DOCTRINE
The purpose of this website is to present unofficial fan-made fiction and art related to Star Blazers and other anime series for archivial purposes and amusement. No ownership of Star Blazers, Space Battleship Yamato, or any derivative work is asserted or implied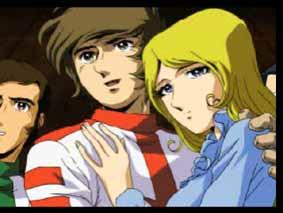 ---
This Website Features SB/Yamato and Anime Fan Stories and features written by: Frederick P. Kopetz, Gail Kopetz, Emeraldas, Neil Burns, Derek A. C. Wakefield, Glenn Brensinger, Tom Sczepkowski, Jamie Tucker, Jason Bond, Andrea Lyon, Jeff Blend, Susan Moore, Yuki Wildstar , Edward Hawkins, Ami Meitsu, Samantha Nocera (aka Steel Hyaena), Shawn Teller, Margaret Noel, KaijuDirector 007, Larry Copeland, and Lynn Taylor...
…and it also features SB/Yamato and other anime Fan Artwork by: Frederick P. Kopetz, Kenneth Mayes, Meixiang, Hitomi, Aki, Tim Eldred, Michael C. Crump (Max Damage), Ami Meitsu, Samantha Nocera (aka Steel Hyaena), Holly Bennett, and Anonymous Reader...
This site has also received assistance and support provided by: Gail Kopetz, Derek A.C. Wakefield, and Liz Ensley.
Web hosting graciously provided by Glenn Brensinger of Comet-Empire.com
Click Here to Enter Visions: The Virtual Fanzine...
COUNTER INFORMATION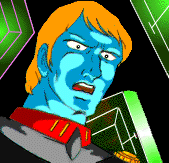 The page's Web Counter Count below states that you are Visitor Number
Thanks for Visiting!!!!